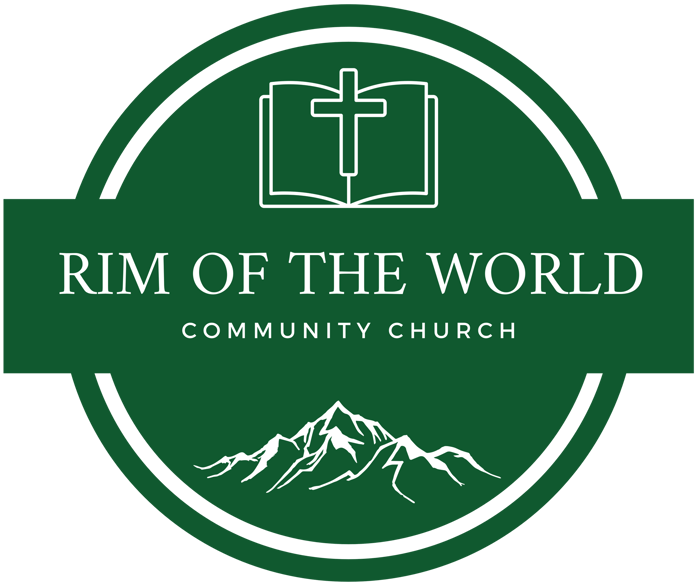 Doctrinal Statement
1. The Godhead. We believe in one Triune God, eternally existing in three persons: Father, Son, and Holy Spirit -- co-eternal in being, co-identical in nature, co-equal in power and glory, and having the same attributes and perfections. Deuteronomy 6:4b, "The LORD our God, the LORD is one." Matthew 28:19, "…baptizing them in the name of the Father, and of the Son, and of the Holy Spirit." James 2:19, "you believe that God is one; you do well." Matthew 3:16-17, "And when Jesus was baptized, immediately he went up from the water, and behold, the heavens were opened to Him, and He saw the Spirit of God descending like a dove and coming to rest on Him: and behold, a voice from heaven said, This is My beloved Son, with whom I am well pleased."
2. The Word of God, the Bible. We believe that the Scriptures of the Old and New Testaments are inspired, and their human authors were superintended by God in the writing of the text, and that they are inerrant in the original languages, and that they are of supreme and final authority in faith and life. Scripture is sufficient to answer all questions of faith and practice, and needs no addition from human traditions nor any other source to give man a complete picture of God and His will for us. (Ps 19:7-9) II Timothy 3:16, "All Scripture is breathed out by God ... " II Peter 1:21, "For no prophecy was ever produced by the will of man, but men spoke from God as they were carried along by the Holy Spirit." NOTE: The English Standard Version of the Bible was used throughout this document for consistency, but no translation is viewed as always superior to other translations.
3. Deity of the Lord Jesus Christ. "We believe that the Lord Jesus Christ is fully God, He is the Second Person of the Trinity, He existed from all eternity and He came into the world so that He might reveal God to man and become the Redeemer of a lost world. To this end He was born of a virgin and became a perfect man, yet retained His absolute Deity, being at the same time very God and very man. Isaiah 7:14, "... the virgin shall conceive, and bear a son, and shall call his name Immanuel." Luke 1:31, "And, behold, you shall conceive in your womb, and bring forth a son, and you shall call his name Jesus."
4. Total Depravity of Man. We believe that man was originally created in the image and likeness of God, and that he fell through sin and as a consequence lost his spiritual life and became dead in trespasses and sins. We believe that this depravity has been transmitted to the whole human race so that every child of Adam in himself is sinful and unable to restore himself to his original state. This depravity extends to every aspect of the individual man, from his moral actions to who or what he chooses to worship and even to his way of thinking. (Romans 1:18-22) Genesis 1:26, "Then God said, 'Let us make man in our image ...'"
Romans 3:23, "For all have sinned, and come short of the glory of God,…" We believe that all have sinned and come short of the glory of God and that all are under condemnation and are hopelessly lost, being both morally and spiritually dead through trespasses and sins. Ephesians 2:1-2, "And you were dead in the trespasses and sins in which you once walked…"
5. The New Birth. We believe that Jesus Christ died for our sins according to the Scriptures, a substitutionary sacrifice, and that His shed blood is the one and only atonement for sin, and is the redemption price for sinful man, and is to be appropriated by faith alone. John 3:16, "For God so loved the world, that He gave His only Son, that whoever believes in Him should not perish, but have eternal life." John 3:3, "... Unless one is born again, he cannot see the kingdom of God."
We believe that, owing to man's universal depravity and death in sin, no one can enter the kingdom of God or the true church of Jesus Christ unless born again. A new nature imparted from above, a new life, implanted by the Holy Spirit through the Word of God, is absolutely essential to salvation, and that no degree of reformation, however great; no attainment in morality, however high; no culture, however attractive; no baptism or other ordinance, however administered, can help the sinner to take even one step toward heaven.
6. The Resurrection. We believe in the bodily resurrection of our Lord Jesus Christ from the dead and that, because of His resurrection, the saved shall be raised to life and blessedness, and that the unsaved shall be raised to judgment and condemnation. Romans 10:9, ''If you confess with your mouth that Jesus is Lord, and believe in your heart that God raised Him from the dead, you will be saved."
7. Justification by Faith. We believe that for every born-again person, God's Word teaches the assurance of salvation and the keeping power of God for daily life; and that this new life is everlasting. Ephesians 2:8, "For by grace you have been saved through faith. And this is not your own doing; it is the gift of God." Romans 5: 1, "... since we have been justified by faith, we have peace with God through our Lord Jesus Christ."
We believe that all who by faith receive the Lord Jesus Christ as their Savior and Lord are justified based on His shed blood on Calvary and His resurrection from the dead, and this justification should be manifested by life and works before men.Romans 3:24, "And are justified by His grace as a gift, through the redemption that is in Jesus Christ." James 2:26, "... faith apart from works is dead …. " Romans10:17, "So faith comes from hearing, and hearing through the Word of Christ."
8. Victorious Life. We believe that every saved person possesses two natures, with provision made for victory of the new nature over the old nature through the power of the Holy Spirit; and, that the eradication of the old nature in this life is unscriptural. II Corinthians 5: 17, "... if anyone is in Christ, he is a new creation…." Romans 8:37, "... in all these things we are more than conquerors through Him who loved us."
We believe that all the saved should live in such a manner as not to bring reproach upon their Savior and Lord; and that separation from all religious apostasy, all worldly and sinful pleasures, practices and associations is commanded of God.Romans 12:1-2, "... present your bodies as a living sacrifice, holy and acceptable to God, which is your spiritual worship. Do not be conformed to this world, but be transformed by the renewal of your mind, that by testing you may discern what is the will of God, what is good and acceptable, and perfect." 1 John 2:15, "Do not love the world, or the things in the world."
Because man and woman are both the special creation of one Omnipotent and Sovereign God, He is the only One who has the right to determine what appropriate relations for them are to be. God has designed woman to be with man (Gen 2:18-25) and both testaments condemn same sex relationships (a partial list of examples includes Lev 18:22, 20:13; Rom 1:26-27; 1 Cor 6:9-10; 1 Tim 1:8-11). Therefore we believe in, teach, practice and perform only marriages between men and women, and firmly hold to the teaching that this has always been the intent of God for humanity. In no sense does this church convey or recognize the bonds of marriage between same-sex couples.
9. The Church. We believe that the Church, which is the body and the espoused bride of Christ, is a spiritual organism made up of all born-again persons. Ephesians 5:27, ''So that He might present the church to Himself in splendor, without spot; or wrinkle or any such thing, that she might be holy and without blemish."
We believe that the establishment and continuance of local churches is clearly taught and defined in the New Testament Scriptures. Acts 14:27, "... gathered the church together..." Acts 2:42, "And they devoted themselves to the apostles' teaching and the fellowship, to the breaking of bread and the prayers."
We believe that all who are united with the risen Son of God are members of His church and members one of another, and that all such are under solemn obligation to keep the unity of the Spirit in the bond of peace. Rom. 12:5, "So we, though many, are one body in Christ, and individually members one of another."
10. The Rapture. We believe the Scriptures teach that the Lord Jesus Christ will come in the air to meet His bride, the church, at which time the dead in Christ shall be raised and caught up with the living Christians in the rapture to be with the Lord. 1 Thessalonians 4:14-18, "For since we believe that Jesus died and rose again, even so, through Jesus, God will bring with Him those who have fallen asleep. For this we declare to you by a word from the Lord, that we who are alive, who are left until the coming of the Lord, will not precede those who have fallen asleep. For the Lord Himself will descend from heaven with a cry of command, with the voice of an archangel, and with the sound of the trumpet of God. And the dead in Christ shall rise first. Then we who are alive, who are left, will be caught up together with them in the clouds to meet the Lord in the air, and so we will always be with the Lord. Therefore encourage one another with these words." 1 Corinthians 15:51-52, "Behold, I tell you a mystery. We shall not all sleep, but we shall all be changed, in a moment, in the twinkling of an eye, at the last trumpet. For the trumpet will sound, and the dead will be raised imperishable, and we shall be changed."
11. The Return of Christ. We believe in the visible physical return of the Lord Jesus Christ to this earth at which time He will introduce the millennial age, bind Satan and bring the whole world to the knowledge of God. Zechariah 14:4, "On that day His feet shall stand on the mount of Olives that lies before Jerusalem on the east, and the mount of Olives shall be split in two from east to west by a very wide valley, so that one half of the Mount shall move northward, and the other half southward."Matthew 24:30, "Then will appear in heaven the sign of the Son of Man, and then all the tribes of the earth will mourn, and they will see the Son of Man coming on the clouds of heaven with power and great glory." Acts 1:9-11, "And when He had said these things, as they were looking on, He was lifted up, and a cloud took Him out of their sight. And while they were gazing into heaven as he went, behold, two men stood by them in white robes, and said, 'Men of Galilee, why do you stand looking into heaven? This Jesus, who was taken up from you into heaven, will come in the same way as you saw Him go into heaven." Revelation 1:7, "Behold, He is coming with clouds, and every eye will see Him, even those who pierced Him, and all tribes of the earth will wail on account of Him."
12. Heaven and Hell. We believe that the souls of those who have trusted in the Lord Jesus Christ for salvation and little children who have not come to the age of accountability, do at death pass immediately into His presence, and there remain in conscious bliss until the resurrection of the body at His coming, when soul and body, reunited, shall be associated with Him forever; and that all who believe not shall spend eternity in conscious separation from God. Daniel 12:2, "And many of those who sleep in the dust of the earth shall awake, some to everlasting life, and some to shame and everlasting contempt."Matthew 25:46, "And these will go away into eternal punishment, but the righteous into eternal life." John 5:28-29, "…all who are in the tombs will hear His voice and come out, those who have done good to the resurrection of life, and those who have done evil to the resurrection of judgment." II Corinthians 5:8, "Yes, we are of good courage, and we would rather be away from the body and at home with the Lord."
We believe in a literal heaven, a place of conscious bliss, where the spirits of those who have trusted in Christ pass immediately upon death to be with Him, remaining there until the resurrection when spirits and bodies shall be reunited to be associated with Christ forever. Matthew 7:21, "Not everyone who says to me, 'Lord, Lord' will enter into the kingdom of heaven, but the one who does the will of my Father who is in heaven." John 14:2-3, "In my Father's house are many rooms.""... I go to prepare a place for you… and…I will come again and I will take you to myself, that where I am you may be also."Hebrews 11:16, "But as it is, they desire a better country, that is, a heavenly one. Therefore God is not ashamed to be called their God, for He has prepared for them a city." 1 Peter 1:4, "To an inheritance that is imperishable, undefiled, and unfading, kept in heaven for you."
We believe in a literal hell, an abode of the unsaved dead. We believe that the spirits of those who reject Christ pass into a place of misery until the resurrection of the wicked, when they will be condemned and be punished with everlasting destruction from the presence of the Lord. Matthew 10:28, "And do not fear those who kill the body but cannot kill the soul.Rather fear him who can destroy both soul and body in hell." Matthew 25:41, ''Then He shall say to those on His left, 'depart from me, you cursed, into the eternal fire prepared for the devil and his angels.'" 2 Thessalonians 1:7-9, "... when the Lord Jesus is revealed from heaven with His mighty angels in flaming fire, inflicting vengeance on those who do not know God and on those who do not obey the gospel of our Lord Jesus. They will suffer the punishment of eternal destruction, away from the presence of the Lord...." 2 Peter 2:4, "For if God did not spare the angels when they sinned, but cast them into hell and committed them to chains of gloomy darkness to be kept until judgment...."